Rachel Rofe's Fundraiser For Youth Entrepreneurship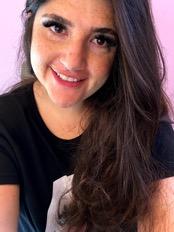 I am proud to support Dragon Kim Foundation for the work they do with youth entrepreneurship. Please feel free to watch my video here on why I am so passionate about this.
They find teenagers who want to create Community Service projects and gives them $5,000 to create them.
Past projects have included things like:
Confidence Boost - Supporting young underprivileged teenagers with self love and mental health workshops
Compost Culture - This group makes organic waste pickups and donates all compost to local farmers to support them.
Fostering The Arts - They hold musical theatre classes for foster youth and offer them a creative outlet for their love and passion of the arts.
HipHop Workshop - This group works with people to communicate spoken musical poetry and heal through words.
A Numbers Game - Teaching math to students throughout the summer
They've also done things for children with chronic pain, tennis for children with special needs, S.T.E.M. for underprivileged children, and so on.
This is an awesome way for teenagers to both serve their communities and also learn about entrepreneurship.
ABOUT ChoiceCenter's LV187 Leadership Legacy Service Stretch
The Dragon Kim Foundation is a 501(c)(3) non-profit organization. Our mission is to inspire and activate teen leaders to use their passions to help their communities. We run a music program, a scholarship program, and a Fellowship Program. Our Fellowship Program provides teen leaders with leadership training, a mentor, and a grant of up to $5,000 to launch a service project that will help underserved communities.
This year, our Dragon Fellows have been focused on running projects that address a COVID-ravaged world. Among other things, they've produced hand-sanitizer to provide free of charge. They've serenaded first responders to support them and show them our collective appreciation. And they've volunteered to manage the volunteer program with Delivering with Dignity OC, a group dedicated to delivering restaurant-cooked meals to the most vulnerable, house-bound members of our society. To date (mid September), the team has delivered more than 25,000 meals in Orange County and over 150,000 meals in Las Vegas.
Click here to learn more about The Dragon Kim Foundation
Supporters
Name
Date
Amount
Comments
Cynthia Arrington
09/20/2020
$103.30
Juan Marin
09/20/2020
$100.00
Pam Stubbs
09/20/2020
$103.30
What a WONDERFUL thing!! ❤️
Chris Szymanski
09/20/2020
$100.00
Via Rachel Rofe
Jeff Comegys
09/20/2020
$104.37
Great cause!
Christina Ramadhan
09/20/2020
$103.30
Andre Yeo
09/20/2020
$100.00
Hi Rachael! Thank you for what you do
Alicia Jordan
09/20/2020
$100.00
Ivan Corona
09/20/2020
$103.30
Ben Matchar
09/20/2020
$103.30
Trisha Lim
09/20/2020
$103.30
Gabriela Kubanza
09/20/2020
$103.30
Good luck with your projects!
Katy Ryan
09/20/2020
$104.37
Love this cause!
Joshua Hersz
09/19/2020
$103.30
Adam Schneider
09/19/2020
$31.20
Stephanie Kwong
09/18/2020
$30.00
Francine Gindo
09/17/2020
$26.06
It is my big pleasure to help youth to strive in a good way.
Erin Pheil
09/17/2020
$103.30
<3
Custom Happy
09/17/2020
$1,030.18
Rachel Rofe
09/16/2020
$104.37
Michael Danielson
09/16/2020
$20.91
Diane Blake
09/16/2020
$20.91
Love supporting our youth!
Jacquelyn Risner
09/16/2020
$51.80
Sharon Zajackowski
09/16/2020
$51.80
Andrew Zajackowski
09/16/2020
$51.80
Jonathan Rofe
09/16/2020
$26.06
Sarsha Symonds
09/16/2020
$103.30
Thankyou for creating such a great concept of teaching youth the skills they not learning a lot of at school and also to learn these skills by using their unique gift to serve others. So great to see what you guys are doing. Wish there was an organisation like this in Australia for our 3 girls to go to. Thankyou and look forward to learning more about all the great stories that come from this. Kind Regards, Sarsha
JANET BELLUCHI
09/16/2020
$26.06
Total
$3,112.89
Report Abuse
Edit My Page